Reporting is an essential part of running any market research company. I'm talking about both the external reporting to End Clients and internal for CATI/Ops Managers, Account/Project Managers, and Research Executives for quality control purposes.
As a market researcher, you'll want to drive action by providing (detailed) information to End Clients. Because, at the end of the day, your clients need to be getting a return on their investment: research conducted by your organization, so you can underpin their business decisions by delivering actionable insights available at the exact right moment, or even better: in real-time. And of course, preferably in an efficient manner, without a lot of manual work!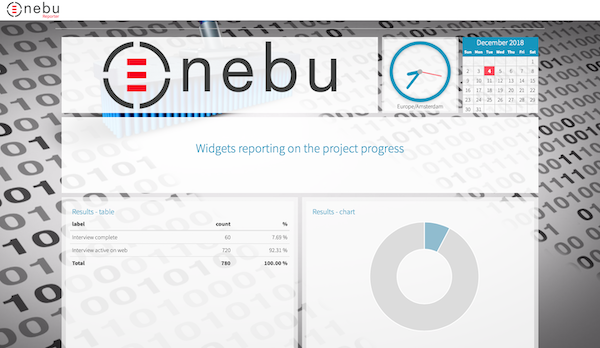 This demo case is a simple way to show you what I mean, and a snippet of how seamless Nebu Dub InterViewer and Nebu Reporter can work together...