Today we're celebrating the first day of spring! But it's not the only reason to celebrate. Perhaps you didn't know that the 21st of March is also the International Day of Forests was established on the 21st day of March, by resolution of The United Nations General Assembly.
Each year, more than 13 million hectares (32 million acres) of forests are lost; an area roughly the size of England. As go the forests, so go the plant and animal species that they embrace – 80% of all terrestrial biodiversity. Most importantly, forests play a critical role in climate change including global warming: deforestation results in 12-18 percent of the world's carbon emissions – almost equal to all the CO2 from the global transport sector.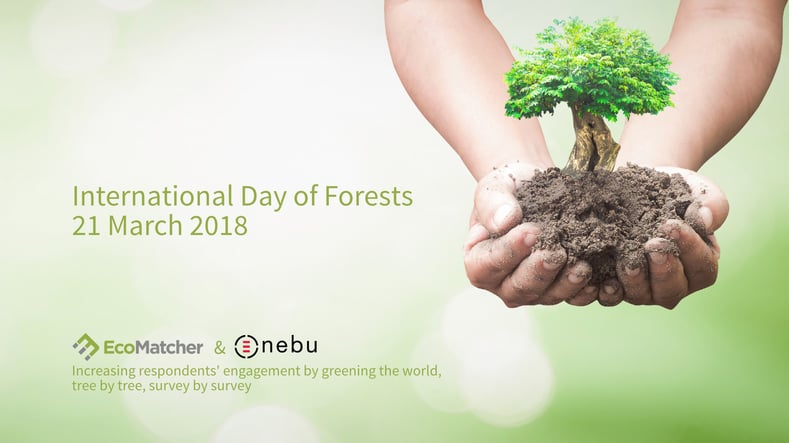 Together with EcoMatcher we've prepared something special to help the marketing research industry greening the world, tree by tree, survey by survey.