Most businesses understand that customer satisfaction is a key metric of organizational success. But many businesses also struggle with making those customer satisfaction metrics actionable and meaningful - internally and externally. Actionability has been a challenge that businesses have struggled with for years, and it is only becoming more challenging as the digital environment facilitates - and also confuses - the consumer's path to purchase.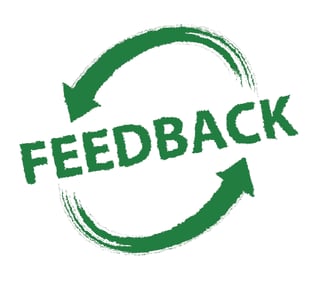 In the early days of marketing and marketing research, we described the path to purchase as AIDA (awareness, interest, decision, and action). And that worked fairly well for marketers who controlled the information and distribution channels to the consumer. However, in our more complex digital world, consumers can take many paths to purchase, some of which we control and some we don't, and businesses need to understand and monitor all of those paths.
Does that mean we no longer need customer satisfaction metrics? No, of course not. But it does mean that managers need to use them differently.
Understand Your "Moments of Truth"
First, because of the complexity of the path to purchase, and the process for building customer loyalty as well, managers need to understand which touchpoints are critical and maintaining satisfied and loyal customers. You simply cannot manage everything, and all customer touchpoints are not created equal. Understanding the linkages between particular events in the customer experience and creating satisfaction is critical to the effective allocation of resources.
These key events are known as "moments of truth" and they can make or break your relationship with the customer. Every business has only a handful of moments of truth. It may be the on-time delivery of your product. It could be the accuracy of your invoices. It could be a face-to-face encounter with your salespeople. Whatever your moments of truth, you need to identify them carefully for they are the starting point for feedback.
Design Your Customer Satisfaction Program
Because you will measure different moments of truth, you may need multiple approaches to measuring customer satisfaction at each of them. You may need online surveys, web analytics, and telephone surveys to look at the customer experience at different moments of truth. The key to making sure your customer satisfaction measurement program works is making sure that you can integrate the results of each methodology. Your goal is to build a unified view of your organization, what you are doing to improve customer satisfaction, and the financial returns you realize by reducing costs or increasing sales due to improved satisfaction and loyalty.
Many companies use Net Promoter Score (NPS) as the unified metric for their customer satisfaction program. Due to its relative simplicity, NPS lends itself to integration, reporting, as well as integration with other internal metric to evaluate the financial impact of promoters and detractors. Other metrics can also be used; the key is to build the connection with your company's bottom line.
But whatever methodology and metric you choose, the most important requirement of a closed feedback loop is consistency, and that is best achieved through automation. Each time a customer experiences one of your important moments of truth, a feedback mechanism (comment card, online survey, CATI survey, etc.) should be triggered to evaluate the customer's reaction to the experience you have delivered. Next, customer responses should be delivered automatically back to the people in your organization who can take action. If a customer requests a phone call to discuss their experience, that phone call should happen quickly. If a customer gives low ratings, the people responsible for that customer experience should be notified immediately so they can take action.
A sense of urgency needs to be designed into your customer satisfaction measurement program. Only with an automated process - plus management commitment to act on the feedback - can the closed feedback loop work effectively to improve customer satisfaction and loyalty quickly enough for our current environment.
Closing the Loop
Many companies routinely put their customer satisfaction score results into a scorecard sent to executives and then to the Board of Directors. And as long as the numbers are acceptable, that's where it ends. But to manage customer satisfaction, those results must be communicated - and acted on - throughout the loop: by front line employees, managers, and customers as well.
Coaching, Recognition, and Rewards.

The customer satisfaction information should be shared with front-line employees, so they can see how they are doing relative to their peers, and so they can understand the impact of their actions on the customer experience. While giving rewards for maintaining customer satisfaction scores is fine, employees appreciate more when they understand their role in improving the scores. Write-in responses customers giving the employee low ratings combined with coaching can effectively change employee behavior.

Continual Improvement.

Managers need to look at customer satisfaction metrics as a gold mine of ideas for improvements that generate happy customers. Understanding what customers rate low is the first step. Action reports of low-rating customers who are willing to be contact allow management actually to discuss with customers their dissatisfaction. The company then derives and implements solutions and improved processes. And finally, to close the loop, the next round of customer satisfaction measurement should determine whether the action taken was effective in reducing complaints.

Communicate to the Customer.

Finally, when you have taken steps to resolve dissatisfaction with the customer's moment of truth experience, let the customer know that you heard their complaint and took action on it. At the same time, invite additional feedback on other improvements they would like to see. When customers believe that you are taking their feedback to heart, they feel valued and will be more willing to respond to your surveys the next time.
The concept of a closed feedback loop is simply that: collect information from one party and deliver it to the next, take action, and then reinforce that action. And repeat. Without closing the feedback loop, you cannot get the best return from your investment in your customer satisfaction measurement program. So measure, act, communicate, measure, act, communicate. Again. And again. Managing the closed feedback loop lead to customer-focused continual improvement, and will help you win in the marketplace.
At Nebu we have helped multiple agencies to implement Closed Feedback Loops using Dub InterViewer for their clients. For more information download our case study with Yorizon.