In our previous blog post - Why is CATI making a Comeback – we reviewed telephone research and discussed how and why it is making a comeback in market research after being displaced for a time by online approaches. As we discussed in that post, Computer Assisted Telephone Interviewing represents one of the first attempts to merge technology with the market research interview process.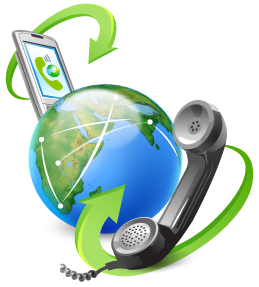 CATI returns, in hybrid form – bigger, bolder, better than ever
Online research caught on within the market research community; soon, it became difficult to find a quantitative research study that was not being recruited and conducted online.
Not everyone was willing to remain content with the status quo, however.
Many of the experienced Market Research Professionals knew that there was a "better mousetrap" to be had - particularly since the corporate world itself was undergoing more changes to both process and product than it had in many decades. This ultimately lead to software providers thinking "outside the box" to create a methodology that took the best from both telephone and online research.
The result: Mixed Mode
The advent of Mixed mode research saw the first move towards the CATI/Online hybrid: the methodology was, truly, that "better mousetrap". It was different and still delivers more value than any other quantitative data collection method in the marketplace.
This meant that respondents could be pre-screened through a telephone script, with the quality control element focused on the recruitment aspect, and immediately sent a link to a web survey, so that the benefit of the online cost savings were also realised. This methodology led to many agencies exploring new ways of working: Telephone recruitment for hall tests, group discussions and other qualitative work could now be streamlined with the 'screened' participant choosing their venue/timings online.
However, this was very much an outbound form of interviewing, and still had a some restrictions:
Interviews are instigated by the interviewer, not the respondent;
Once the respondent is in the web survey, there was no easy way to re-contact the interviewer;
Respondents could 'drop out' at the switch in mode, if not accessible at that time.
The next gen of mixed mode
It was highly unusual for a single interview to "jump" from mode to mode of administration … an interview that started out online almost certainly remained online for its duration, with at most a single switch from telephony to online..
But the next gen of CATI/Online hybrid allows a client to customize the interview so that a respondent is exposed to a topic or line of questioning via the most effective, most relevant method for them, regardless of mode. The development of online/in-browser enabled telephony (the almost ubiquitous 'call me' button on a web page) meant that software providers are again challenged to develop greater flexibility, and ultimately ease of use, for Research agencies. The technology is such now that, regardless of device, telephony and screen sharing can be instigated, by both interviewer and, more importantly, respondent.
So, an interview may very well begin online, but the respondent may then be asked to dial a phone number, or even chose to click a button at any time, so that they are in direct contact with a "live" interviewer who can assist them with the survey or provide additional insight. The respondent may, during this process, have the interviewer screen 'shared' and find that he or she is evaluating potential advertisements on their device.
And all of this can be accomplished in the respondent's native language, on virtually any combination of electronic media imaginable, and during a day and time that is most convenient for that individual.
Intriguing, isn't it?
It can help fieldwork agencies simplify project workflow
Agencies are able to identify a business issue to be explored or question to be answered, design and program a survey in-house, and have results with unsurpassed speed … in some instances before they would have even been able to review vendor-submitted responses to an RFP.
Surveys may be drafted in any style, in any language, and are adaptable for virtually any electronic device.
In today's global marketplace, cultural and linguistic differences between the myriad regions where a product or service is marketed present some significant challenges to brand teams and researchers alike. Until now, it has been necessary to work with multiple research vendors across markets, and to rely on them to convey the "who, when, and how" of conducting a research project.
It was almost always necessary to make allowances and compromises, because adopting the study to work optimally in every market being surveyed was, more often than not, too costly, too error-prone, and too time-consuming.
But this hybrid methodology returns the control of the process to the place where it makes the most sense: The agency's research and brand teams: If there are three countries being surveyed, and online penetration is low in Country A, but typical in Countries B and C, it's much easier than it used to be to "switch gears" and administer that portion of the survey via telephony in Country . All decision-making, programming, and controls are housed centrally with the agency, but the flexibility to chose mode, and to switch at any time, is given to the respondent.
Whilst the next gen of CATI/Online hybrid offers new challenges, it also creates new opportunities.
Fieldwork agencies will be 'always available' to take an inbound respondent call
Respondents will be in full control of the mode they wish to chose
Data and survey control will be centralized
Possibilities of sharing stimuli, and enhanced questions, will offer leading agencies new survey channels