Nebu and Rybbon have entered into a partnership to leverage the power of automated rewards for panel members.
Successful panels rely on productive, lasting relationships with panelists. With points-to-rewards, panel managers can incentivize their panel members to take desired actions, such as submitting a profiling and research surveys or inviting a friend to register. Panel members complete these actions and accumulate points over time, and when a set threshold is reached the points can be redeemed for desirable Rybbon rewards. Rybbon's extensive catalog includes e-gift cards from top brands like Amazon, prepaid Visa and Mastercard rewards, and e-donations. The platform streamlines the global delivery of these rewards by curating choices based on a panel member's country and currency.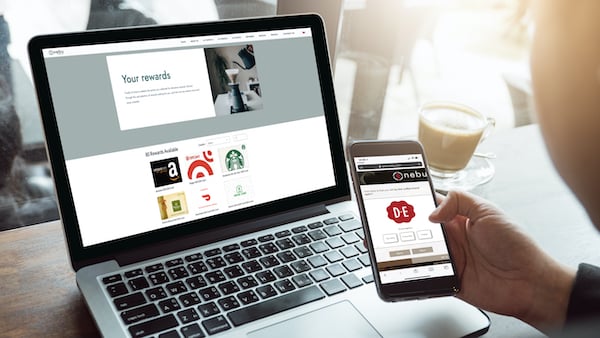 On top of helping to keep panel members active and engaged, the new integration holds multiple benefits also to panel managers. Let's see, shall we?