Twice a year, Verne Harnish, founder of Gazelles, Scaling Up and the Entrepreneurs' Organization, holds this amazing summit. Entrepreneurs, CEOs and their leadership teams come from all around the US and abroad to attend two days of inspirational talks by entrepreneurs, celebrities and many other exceptional guests.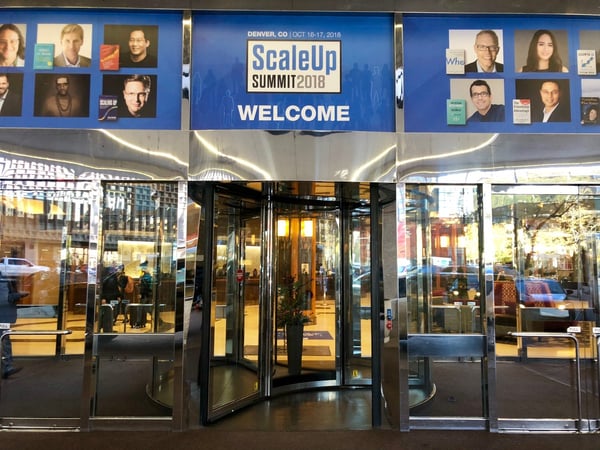 Let me first tell you why I was there...
I was invited by Verne Harnish to join a session preceding the official start of the Summit. All the Scaling Up coaches gather a few days before the main event for their annual learning and alignment session. On Monday at noon, Kees de Jong and I got the honor to present our Scaling Up Assessment and Scaling Up Toolkit, which for Nebu clients is known as Nebu Assessment. There are over 150 coaches worldwide working with growing organizations using the Scale Up methodology, helping their clients to outperform the market. As there is a big need for these coaches to understand their clients better and prepare for the coaching sessions, Kees de Jong, a well-known entrepreneur from the Netherlands and founder of NL Groeit, has invented the Scaling Up Assessment. Nebu has implemented the assessment using our data collection tool, Dub InterViewer. More about that below, first let me tell more about our presentation.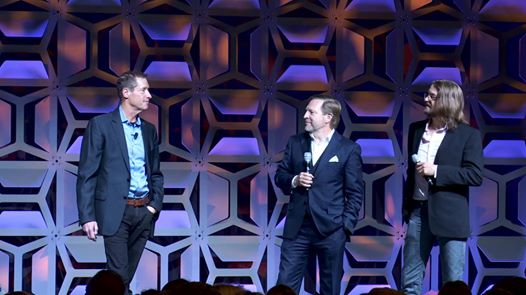 In a large auditorium at the famous Denver Downtown Sheraton hotel, Kees kicked off the presentation of the Scaling Up Assessment to over 150 coaches from all over the world. He showed them how: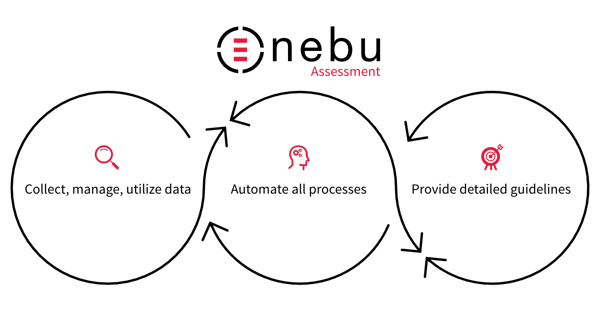 The coaches were blown away. When I took over, I could explain to them how all this automated assessment magic is being created in the backend. The survey part is prepared and run in Nebu's robust data collection tool, Dub InterViewer. The tool collects all the data and pushes it to Nebu Assessment where data is being managed further. I presented how Nebu Assessment makes it easy to:
Upload the names and email addresses of the assessees, group them and manage those teams (for example the management team of a company)

Invite people to take part in a survey and remind them about a not yet submitted

survey

Share an automatically generated report with the appropriate assessees, and thus how the tool saves coaches quite some time and hassle.
The coaches were speechless, and we felt proud to be of help and have created such a helpful toolkit!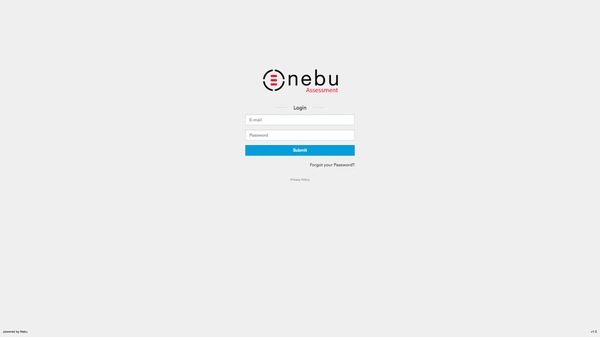 But that is not all! You can imagine that collecting and managing all this data isn't only great for a team itself. Retaining it in a specialized database enables them to get insights across markets, industries, company sizes, show trendlines over the years and using Machine Learning, create predictions and draw much smarter conclusions. This is where we introduced Nebu Data Hub, which uses R and integrations with Machine Learning services to turn all this data into actual value.
We immediately had much interaction with our audience, who asked smart questions. It showed us they were involved and noticed the potential this tool could bring to their practices and the organizations they coach. The raised points immediately led to further refinements that we could apply to the assessment and the software.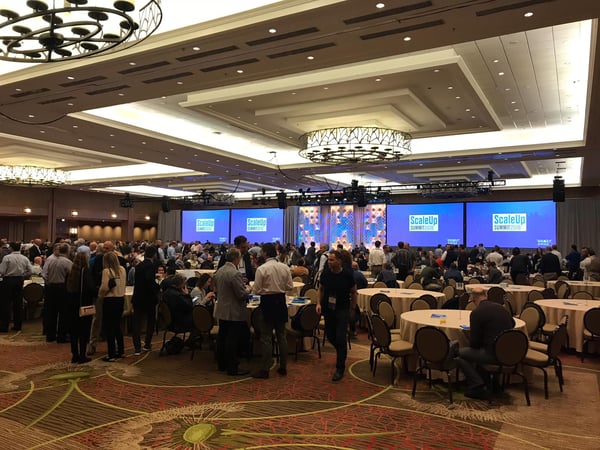 The next day the Summit, hosting more than 800 people, started. Verne Harnish entered the stage, and after a big round of applause - opened these two days with a movie about LovePop. The founders of LovePop were in Vietnam as students, where they saw people creating pop-up cards. Long story short, with their inspirational Big Hairy Audacious Goal "Create 1 billion magical moments", they had grown the company in a few years to USD 17 million revenue last year, and on schedule to double that this year. A very exciting opening of a day with many more surprises.
After Verne more entrepreneurs, investors, book writers and even a rabbi presented on stage. The day was closed with a presentation by Sandra Joseph, who has played Christine in The Phantom of the Opera on Broadway for ten years. A fantastic story about ambition, hope, rejection and perseverance and a beautiful performance of multiple songs from the musical. After having enjoyed her story and performance, I was adamant on getting a signed copy of her book, and even got the chance to get a picture with her as a nice remembrance!
After the two days of the Summit itself, I also attended a one-day User Conference. A day full of learning the Rockefeller Habits, the methodology that is the foundation of Scale Up. The system is fantastic for growth entrepreneurs and I'm happy that we have been able to implement the Scaling Up Assessment and can contribute to faster-growing businesses and even more spot-on coaching.
As people told me how nice Boulder is, I took the liberty of spending my extra day on a hike with Adam Silberstein, one of the coaches that I met earlier in the week. A challenging but amazing walk from 5,400 to 8,100 feet. Energized and happy I flew back home on Saturday, concluding an amazing week.
To learn more about Nebu Assessment you can download a brochure by submitting the form on the right ➡️➡️➡️ or request a call with our Sales team by clicking on the button below ⬇️⬇️⬇️